Welcome to All Hallows Parish, Five Dock
All Hallows Formation activities for 2023
.
Join us for the WORD on FIRE Institute's Formation Program on the Mass (www.WORDONFIRE.org). This 6-week program will help you understand how to fully, consciously and actively participate in the Mass.
"Walk through the Liturgy with Bishop Barron and be transformed through insights on
this most privileged and intimate encounter with our Lord, Jesus Christ. See how the Mass
brings us out of the fallen world and into the heavenly realm, how it revolves around a call from God and a response from his people, the Church, and most importantly, how we are intimately joined with the Body, Blood, Soul and Divinity of Jesus through the Holy Eucharist".
The program will be facilitated by Ann Kerley on Thursday evenings at 7pm
Dates: 22/6; 29/6; School holiday break; 20/7; 27/7; 3/8; 10/8
Venue: All Hallows Church
*Please note change of evening from Tuesdays to Thursdays
Young Adults:
There is also a version of this program for young adults (18-30 years)
on Friday evenings at 7pm.
Dates: 23/6; 30/6; School holiday break; 21/7; 28/7; 4/8; 11/8
Venue: All Hallows Parish Hall
To register, add your name and contact details to the sign-up sheet in the Gathering Space or contact the parish office – Email: [email protected]; Ph: 9713 7960
In the second half of the year:
1. All Hallows plans to host the WORD on FIRE Institute's 6 session Bible Study Program: Reading the Scriptures with the Early Church Fathers.
2. To foster the liturgical life of the Parish and help us to more deeply enter into the mystery of Christ, the Parish also plans to participate in the Sydney Archdiocese Liturgy Office's Series on Sacramental Theology.
.
.
All Hallows Sacramental Program dates
First Reconciliation:
Sacrament of First Reconciliation: Thursday, 15th June, 2023 (evening)
Registration has now closed for First Reconciliation.
Confirmation:
Parent Information Evening: Wednesday, 19th July, 2023
Sacrament of Confirmation: Sunday, 20th August, 2023 at 12pm and 3pm
Enrolments: Open Monday 12th June, 2023
Holy Communion:
Parent Information Evening: Wednesday, 11th October, 2023
Sacrament of Holy Communion: Saturday 18th and Sunday 19th November, 2023
Enrolments: Open Monday 4 September, 2023
.
Become a Catechist in 2023
Would you like to join? Catechists are needed to teach the children of our parish who attend Five Dock, Abbotsford and Russell Lea Primary Schools. If you are retired or have flexible work hours, this is a great opportunity to share your faith with the children. Join our parish Catechists in this fulfilling mission of sharing the story of Jesus and the hope and joy he brings. Full training is provided. For more details contact the Parish Office 9713 7960 or visit www.ccd.sydneycatholic.org.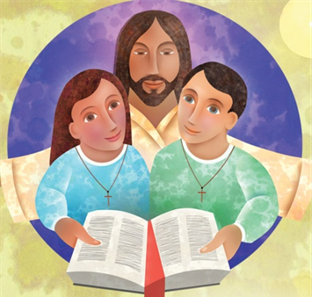 A Catechist Reflection
"I love teaching children about Jesus, it is a passion which I wish to share. As a Catechist I gain much satisfaction and many rewards from the children". – Ann.
"I find the role of Catechist most rewarding and fulfilling as I am strengthening my own faith as I teach it to our children." – Kerrie.
Thank you for supporting our parish
We would like to thank the many parishioners who have been supporting our parish through regular donations. Please contact the parish office if you would like to be part of our Planned Giving program or use the "SUPPORT US" button at the top of right hand corner of this Home Page if you would like to make a donation.
.
.

All Hallows YouTube link: Parish All Hallows Five Dock – YouTube